All of my aims for March were put on the back burner because my lovely amazing little cat Panda died. He was only 1 year old and his horrible death put everything on hold for a little while. The house was incredibly empty without him around, and so we made the decision to get a new kitten.....
Introducing Sylvia....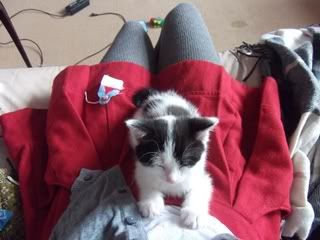 On the craft front I have still been a busy bee, I sold at 100%handmade in Ilkley, and Reetsweet at the corn exchange in Leeds. Both were lovely events and I look forward to doing more this summer.
xx